❤️Beautiful Hand Forged cross pendant.
🔨 Exquisite Craftsmanship: Each cross pendant showcases meticulous hand-forging. The distinctive twist on the lower limb is a symbol of the artisan's dedication and passion, ensuring it stands out in any setting.
🌟 Distinctive Design: Not just any cross – it's a blend of tradition and modern aesthetics. Its straightforward yet bold design makes it a versatile piece, fitting for both everyday wear and special occasions.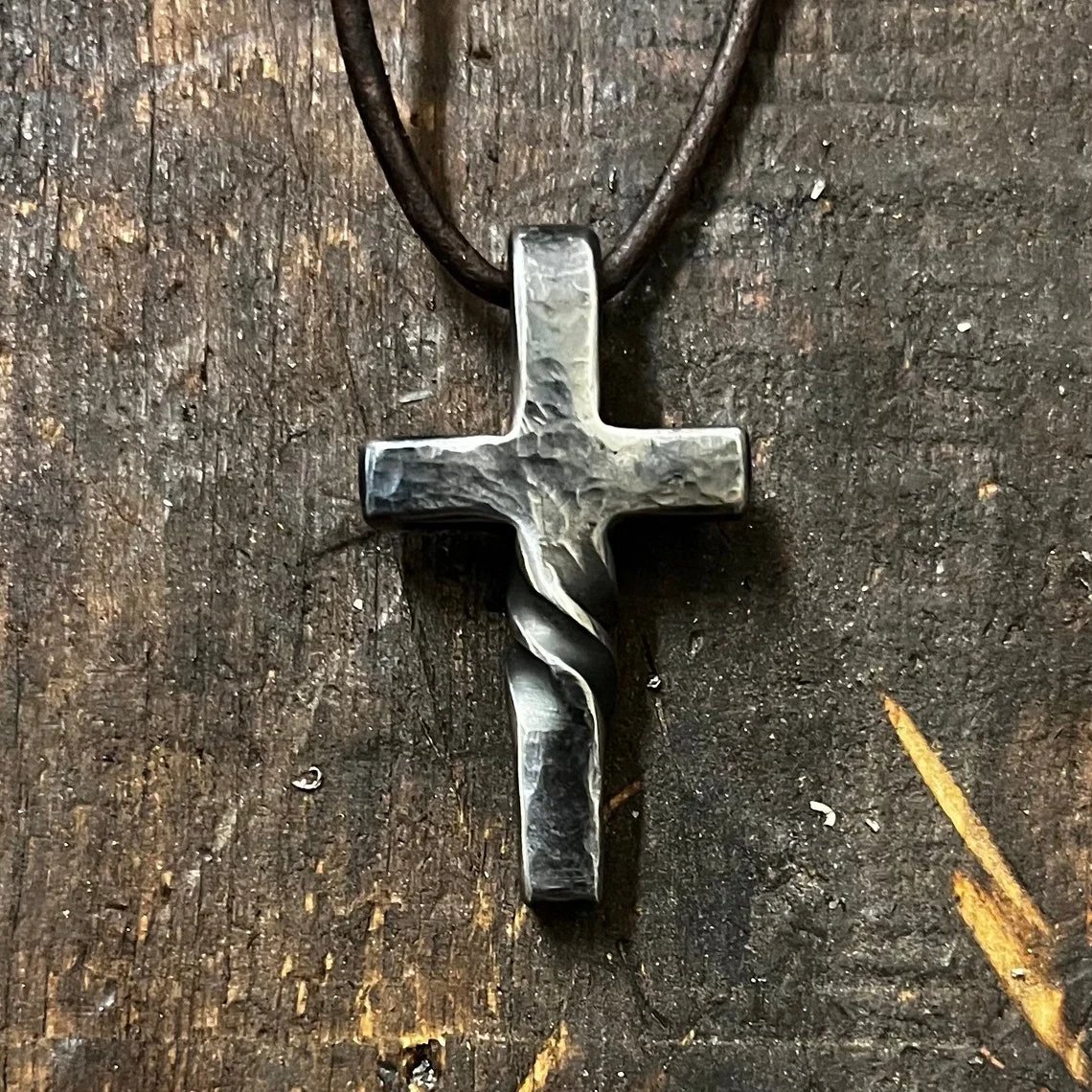 🔍 Individual Character: Every pendant has its unique touch, thanks to our artisans' handiwork. This ensures that when you wear it, you're donning a piece that's as individual as you are.
📿 Adjustable & Durable: Teamed with a supple adjustable leather necklace, it promises both comfort and style. The high-quality materials guarantee longevity, ensuring this piece remains a staple in your collection.
🎁 Ideal Gift Choice: A symbol of faith and elegance, this necklace is the perfect sentiment for loved ones. Be it birthdays, anniversaries, or just a token of appreciation, it resonates deeply with its recipients.
📌 Product Specs:
🧱 Material: Crafted from premium alloy paired with genuine leather, blending durability with elegance.
📐 Dimensions: A balanced size of 1.5x0.88 inches (3.81x2.24 cm) makes it prominent yet not overpowering.
🌼 Care Instructions: Maintain its shine effortlessly; simply wipe with a smooth cloth to keep it looking as new.
📦 Package Contents: 1x Hand-Forged Cross Necklace, ready to grace your collection or be gifted to a special someone.